Cashboard is small business software that runs in the cloud - so it's always in sync.
This means your employees and clients can access the system to track time, manage tasks, or pay invoices wherever they are.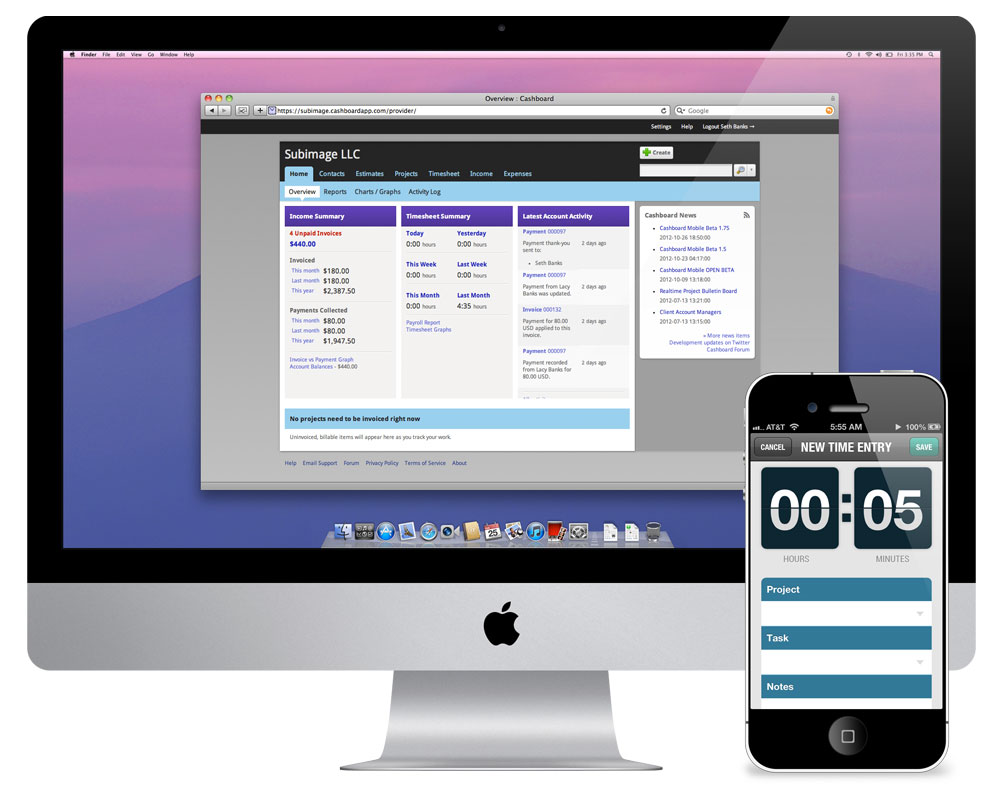 Cashboard runs in any modern web browser (Chrome, Safari, Firefox, IE 9+), and on your iPhone, iPad or Android device. Data is always in sync between any client that accesses the app. For instance, this means you can start a timer on your computer, then stop it on your phone.
With Cashboard, all of your data is stored on our servers, encrypted, and backed up. We have a 99%+ uptime rating, which you can verify here.
---
Our system tames your paperwork chaos
Are you using a spreadsheet to track your billable time, storing invoice documents in some archaic folder structure, or managing your project tasks on scraps of paper?
We have a better method to keep you organized. Cashboard ties all of your business processes together, letting you stay on top of everything - from which clients have accepted your proposals, to who hasn't paid you yet.
Cashboard was designed from the ground up to solve your organization problems. We're experts at being more productive, and we can help you do the same.
---