Professionally designed, printable invoices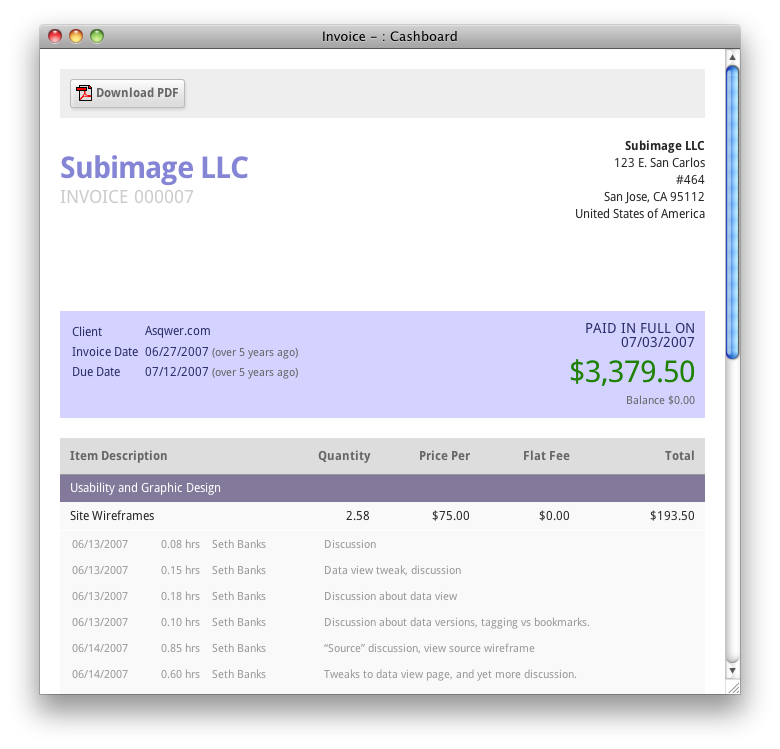 Cashboard has you covered if you're looking for a invoice software that makes things simple & beautiful.
Easily send invoices for products, time, and expenses without hassle. We give you 14 days to test drive our software, free of charge.
Send PDF invoices to a customer for printing or viewing, and accept online payments to get paid faster.
Quickly run reports on your invoices using our advanced filtering tools, then export the results to a spreadsheet or Quickbooks format that your accountant will appreciate.
---
Easily see past due invoices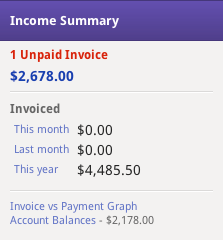 You're losing money if you're not using a system to track your invoices.
Cashboard reminds you who needs to be billed, who hasn't paid, and how much you're owed.
See all important financial metrics at a glance, or dig deep into the numbers with our custom reporting tools.
---
Invoice for time & expenses online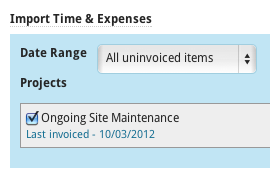 You don't have to take advantage of Cashboard's time & expense tracking, but if you do, invoicing for those items is a snap.
Easily create invoices with 1-click from the project bulletin board or combine items from multiple projects in one invoice.
---
Send an invoice on schedule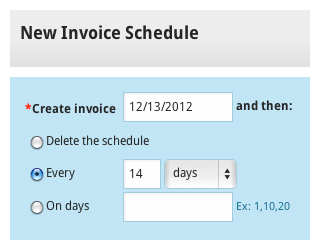 A major key to keeping projects on track is billing at regular intervals. Cashboard's got your back with our scheduled invoice feature.
More powerful than regular "recurring invoices", Cashboard allows you to set a flexible billing schedule that repeats as many times as you need, and sends an invoice when you choose.
Scheduled invoices can also import time & expenses from your projects, or include standard items that you define.
---
Invoice for deposits and apply credits

Accepting deposits before you start work is a smart business practice as a freelancer.
Cashboard tracks outstanding client balances and prompts you to apply them to unpaid invoices. Doing the books doesn't get any easier than this.
---
Send late invoice and past due notices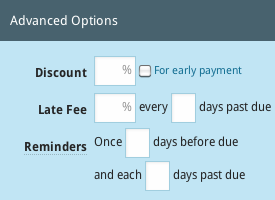 The reality of freelance billing is that customers don't always pay on time. Cashboard gives you a boost in this area, providing you with tools that motivate customers to pay sooner.
Cashboard can send automatic past due notices for late invoices and apply discounts for early payment. You'll also be notified when customers view invoices online.
All reminders for payment are professional and come from a 3rd party (us), so it doesn't look like you're hassling your customers. Let us be the "bad guy" for you!
---
Invoice currency translation
Work in America but need to invoice someone overseas? Easily done with Cashboard.
Cashboard enables you to send invoices that display the proper currency for your foreign customers, automatically calculated based on today's exchange rates.
---
Printable, customizable invoice templates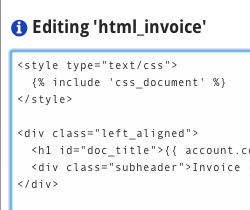 Cashboard is the only solution that gives you full control over the billing documents produced for your company.
Reflect the branding of your company, translate your documents to another language, and easily PDF them for printing.
Cashboard even allows you to use multiple invoice templates. This flexibility means you could have an invoice template in English, one in Spanish, and one in French if you needed.
Any web designer who knows a little HTML and CSS should be able to get you sorted out, but if you're having trouble we can design your invoice template for you for a small fee.