Save money processing payments with Moolah
Do you have an Authorize.net account that's costing you too much money?
Maybe you're still using PayPal — or perhaps you've not hopped on the online payment bandwagon quite yet…
Whatever the case, this should be of interest if you're looking to start accepting online payments or trim expenses in 2015.
Introducing Moolah
Moolah offers a simple Authorize.net payment gateway that has no setup fee, no monthly fee, and only charges 2.89% plus $0.29 per transaction.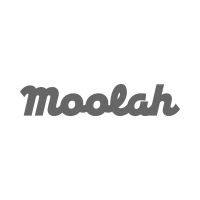 This is unheard of for payment processing, and competes favorably with offerings from Stripe and PayPal.
Moolah deposits money into your bank account the 2nd day after a transaction has been processed. You can use this same account to process payments online as well as in person. No more waiting for checks to clear!
Moolah is currently available in the USA and following countries…
Australia
Canada
UK / Europe
---
comments powered by Disqus