How To Grow Your Email List
Do you run a business or offer freelance services?
Then you need an email list…
If you're not sure why, check out the previous article for reasons to embrace email marketing. You're on board? Good job.
Once you've set up your email list, what next? You need to grow your list by winning subscribers.
How can you grow your email list? Let's take a look.
Learn How to Best Help Your Customers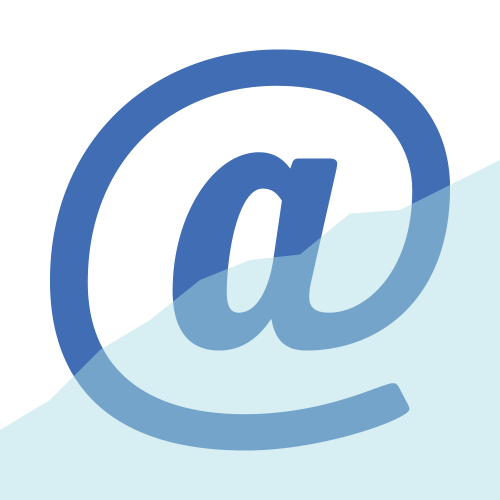 Your email list is a marketing tool. As such, like all good marketing, it's about showing your customers how you can help them.
In other words, you should use your email list to share content your customers would find helpful.
For example, if you are:
An interior designer, you could share tips on creating a luxurious home;
A marketing agency, you could give advice on basic marketing strategies;
An app developer, you could provide insight on the best practices in app design.
Doesn't giving away this free advice undermine your business? After all, if you're teaching potential customers to do your job for themselves, why would they need you?
Here's why content marketing works - even if you're giving away some of your insider secrets
You've helping potential customers to realize they need your services and showing them what could be possible;
You're positioning yourself as a go-to expert in your field;
There are plenty of people who are happy to hire in help, even if they could do something themselves. By paying a freelancer, they save time, and they can be sure the work will be completed to a high standard.
Once you've adopted the mindset of helping your customers through your email list (rather than being pushy with sales), you're ready to take the next steps to grow your list...
Invite Your Clients to Join Your List
As you'll be sharing useful content with your subscribers, your list is something that many of your customers will want to join.
Build a foundation of subscribers by reaching out to your current and past clients. Ask them if they'd like to be signed up to your list. Let them know what they'll receive by being on your list.
A bonus of this strategy is that you start a new conversation with old clients - which may lead some of them to ask if you're able to work with them again.
Put a Sign-Up Form on Your Website
Not everyone who browses your website is ready to make a purchase, or even to enquire about your services. Some are just interested. They'd like to stay in touch, without any big commitment on their part.
Having a sign-up form to your email list on your website gives them the opportunity to do this.
How can you encourage people to sign up? Let them know what they'll receive by joining the list. An even more powerful version of this strategy is to use an opt-in offer. This involves giving away a short ebook, whitepaper or report to new subscribers. As with everything you share with your subscribers, it should be helpful to them. The more value you give away through your opt-in offer, the easier you'll find it to win new subscribers.
Offer Discounts to New Subscribers
Offering discounts is a little more sales focused than simply providing helpful advice. As such, it can be a handy strategy if you need to grow your list or bring in new clients fast.
Collect Email Addresses at Networking Events and Trade Shows
Promoting your business in face-to-face settings can be hard work, especially if you feel like you've got to sell in every conversation.
Instead of trying to make sales, why not ask people if they'd like to join your email list? Of course you can let them know how signing up for the list will benefit them.
Chances are, you'll talk to more people, feel more confident, and win more leads, because you're offering something that's valuable at no cost.
Once people are on your list, you'll start to build a relationship with them. As they receive your emails, they'll come to trust you - and you could well be the first-choice freelancer or agency when they need your services.
Make Your Newsletter Easy to Share
If the content you share in your newsletter has genuine value for your subscribers - and it should do - then they'll want to share it with their network.
Encourage subscribers to share by adding social buttons in your email newsletter. That way, you subscribers can share your newsletter with their Twitter followers and Facebook friends.
Get Your Name Out There!
Public speaking, radio appearances, guest blogging and podcast interviews are all good for your business. They raise your profile and increase trust in your brand.
Having an email list provides the ideal next step for people who hear you speaking (or who read your writing), and who want to know more - but aren't yet ready to buy your services. Without an email list, these people might just end up slipping through the cracks.
Whenever you make a public appearance, be sure to mention your website, and explain how people can keep updated with your latest advice by joining your list.
Over to You
Do you have an email list? If so, what strategies do you use to bring in subscribers? How will you use the strategies outlined in this article? Let us know in the comments, below.
---
comments powered by Disqus