Marketing Tools to Drive Online Sales this Holiday Season
Part 2 of a 2 part series
Many small-to-medium-sized businesses (SMBs) still don't know how to ensure their business is highly visible on the web, and fail to effectively monitor their online marketing spend.
The good news is that today's internet marketing tools like conversion tracking, A/B testing, and retargeting are easier than ever to implement.
So why are these marketing tools important? Because each one contributes to understanding the customer buying journey and how they come to a decision to press the "Buy Now" button.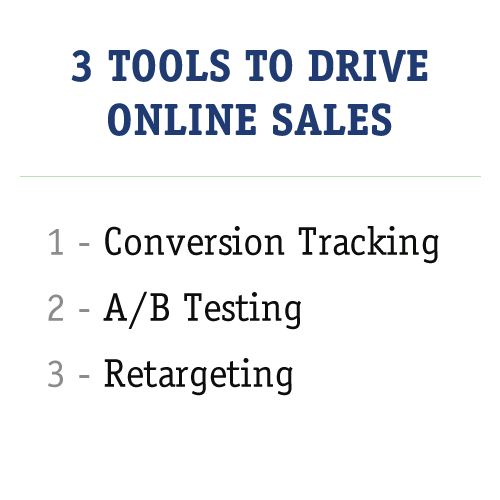 Maybe you're a small business owner who has tried to do a Facebook campaign by yourself, but can't understand what that 'like' is worth or how it could possibly spur online sales.
Maybe you've tried a Google Adwords campaign, but all saw was an increase in traffic — yet no sales.
Maybe you vaguely understand these tools, but don't know how each one can contribute directly to your business.
These "nuts and bolts" of internet marketing allow business owners to take a more scientific approach to customer behavior and use that data to drive even more sales revenue.
1 - Conversion Tracking
Our roundup of marketing tools begins with the implementation of conversion tracking to monitor customer behavior in a way that can be analyzed.
You need to know which ads and audiences are leading to your online sales. Once you begin to understand which traffic is converting, you can start to invest more in successful ad campaigns and double down on the right marketing messages.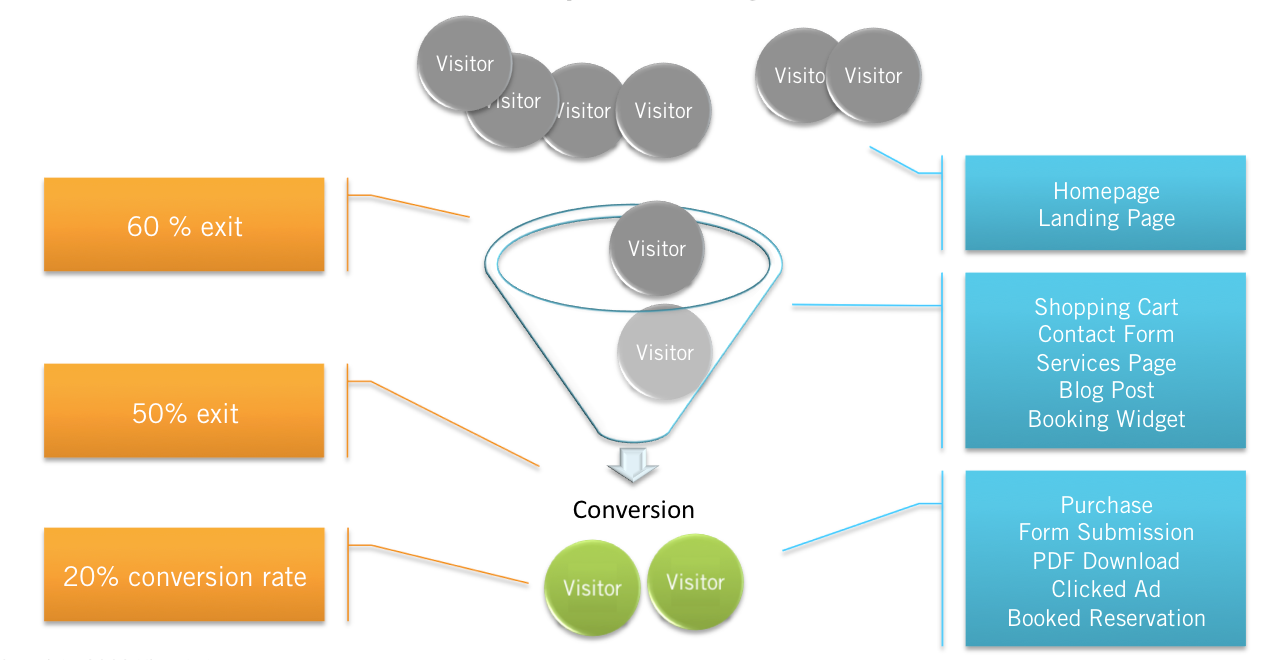 You might have a great ad campaign, but do you have conversion tracking set up to monitor it? Facebook conversion pixels and Google Analytics are necessities when it comes to analyzing customer behavior and conversion rates.
What's the difference between these similar sounding tools?
Facebook conversion pixels
These allow you to track activity on your webpage driven by a facebook ad.
A conversion could be a sale or a submitted email address.
Google Analytics is a must have for every company with a website.
This free tool tracks all customer behavior on your website. It looks at total clicks, page views, as well as where your customer came from to paint a detailed picture of visitor activity. More advanced uses include tracking revenue per visitor and conversion rates by different channels.
Once installed on all pages of your website, Google Tag Manager acts as a container for all of your tracking code.
Tag manager allows you to easily manage other tracking code without having to bother a web developer to make small changes to your site. These requests can distract your website designer from core responsibilities and creates a bottleneck that can delay simple projects by days or weeks.
2 - A/B Testing
After you're successfully tracking conversions, it's time for A/B testing to optimize your website. In A/B testing, the same web page is displayed in a slightly different manner to each visitor.
This allows you to see which variations (A vs B…) are successfully turning visitors into buyers. A/B testing is extremely helpful to validate changes in design or functionality improvement and connect them to your conversion rate. (ie % of people who visit your site who buy your product)
Sites such as Optimizely, Unbounce and Visual Website Optimizer allow you to test different variations of a page before deciding which one translates into sales best.
For example…
I previously had a gray Buy Now! button on my website, but my sales are lower than what I want.

I decide to test the difference between a gray and red button. After A/B testing the two colors, I note that the red variation increases sales by 4.5 %. After the increased sales, I decide to change all of the buy now buttons on my website to red.
3 - Retargeting
Retargeting is a great tool to stay front-of-mind for customers that don't make a purchase on their first visit to your website.
Once a customer has visited your site and departed, he or she will continue to see ads for your products on other sites across the web. Seeing an ad for a product that a customer was undecided in purchasing — or someone who got distracted while on your site — can help spur action. Retargeting can be done cheaply and effectively to lower overall marketing cost per purchase.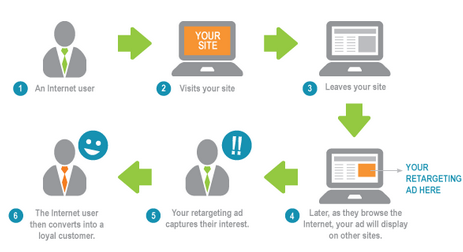 Retargeting is a great tool because it reminds customers about your product. This is important because seeing a second ad for your business may be the deciding factor why they eventually make a purchase.
For example…
I visit a tablet site initially, but I decide not to make a purchase.

Later, when I see ads for the exact product on Facebook and across the web, it's brought to the top of my mind. Those ads may remind me that I want the tablet, so after further research I go back to the website to complete the purchase.
Perfect Audience and Google Adwords are to two primary and effective re-marketing platforms.
Conclusion
Although it might be intimidating figuring out where to start — each of these tools is extremely effective and valuable. Start with marketing tool that fits where your business is now, and invest some time into it. Consistency will pay off.
Whether you are looking to increase sales or better understand the behavior of your customers, these methods take a scientific approach to growing your business effectively.
---
comments powered by Disqus