How to Get More Traffic to your website
Part 1 of a 2 part series
Getting traffic to your company's website should be a high priority, but many business owners are uncertain how to achieve it._ There are multiple channels that ideally integrate with one another to develop healthy website traffic.
In no particular order, the most effective ways to get more traffic to your website are…
Tracking should be implemented (via Google Analytics) to understand how each channel performs. Every business deserves a custom mix of channels to best reach their target audience and bring them to their site. Doing so can increase a company's visibility, drive sales, and build customer data.
1 - SEO (Search Engine Optimization)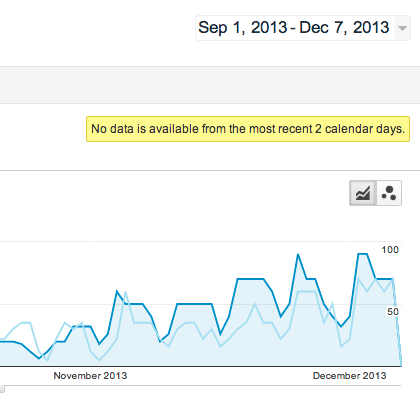 SEO is the process by which a company gains traffic through "free" or "organic" search results on search engines like Google or Yahoo.
You want your site to being included in search results, which are based on what the search engine deems relevant or a high quality site for the particular search. Though it requires consistent time and effort to build, quality SEO can generate "free" website traffic over the long term as customers will find your page naturally.
In addition to a clear, easily navigable web site with optimized title and meta tags, to improve SEO companies should generate consistent quality content, garner PR, and interact with other sites and businesses through cross-promotion and guest blogging.
2 - SEM (Search Engine Marketing)
SEM is using paid ads to drive traffic from search engines.
Google Adwords is the primary example — it directly targets customers who already are searching for a good or service like the one your business offers. A company can complement great SEO by paying for ads that increase visibility and drive more sales.
3 - Direct Content Marketing
If you're not writing topical content to engage new and potential customers, you're missing a crucial opportunity to generate traffic.
An active blog with a regular publishing schedule has been proven to bring regular visitors to your site time and time again.
Marketing directly to a customer's inbox is one of the best ways to reach them, so you should be collecting emails whenever you can. Every time you publish a blog post it gives you an opportunity to reach out, educate, and provide value those who've trusted you with their contact information.
Of course, this content also provides you things to regularly share via social media…
4 - Social Media
Social media marketing is key in making a brand relatable to your customers as well as aiding in sales through demand generation and fulfillment.
These networks are platforms to show the personality behind a company whether that be humorous, informative, or other. When customers follow a business on social media, they're more likely to visit and interact on the company's website because they already understand what the business does. Social has become the preeminent channel for direct interactions between companies and their customers, and is a essential channel for both paid or organic promotion
5 - Retargeting
Retargeting is the process getting a marketing message in front of a customer who has previously visited your site (and did not purchase).
This can create traffic for a website because often times, customers will visit a site multiple times throughout the process of deciding whether or not to buy.
For example…
A customer visits a site that sells standing office desks, but decides not to make a purchase.

Later, when that customer sees ads for the exact product on Facebook and across the web, it's brought to the top of their mind. Those ads may remind the customer why they want the standing desk, so he or she goes back to the website to complete the purchase.
Perfect Audience and Google Adwords are to two primary and effective re-marketing platforms.
6 - Affiliate Marketing
Affiliate marketing can also be described as performance-based marketing. Marketers are rewarded for driving certain actions such as generating signups or sales for a website.
For example…
I need to build an email list for my business and I decide to test affiliate marketing (effectively "crowd sourcing" this) as I know I am willing to pay $2 for any email address that someone submits on my site.

I would list the offer ("$2 for email addresses submitted on mysite.com") on affiliate networks like Rextopia, Ebay Enterprise, or Commission Junction saying that I will pay $2.00 for every email address collected.

People who believe that they have a chance at generating emails would create campaigns and ads based on their expertise and ability to generate email address for less than $2 each.
Conclusion
Creating a plan to generate traffic is key to having a successful website. All of the previously discussed channels are pieces to making that plan successful.
For a more detailed look at the nuts and bolts of internet marketing that too many small businesses are not using, be on the lookout for our upcoming post "Part 2: Three Marketing Tools to Drive Online Sales this Holiday Season"… (Wednesday, Dec 11th)
PS: Don't forget to use Google Analytics for tracking all this activity to compare the different channels' effectiveness!
---
comments powered by Disqus