Is This Common Freelancer Mistake Costing You Money?
"How much do you charge?"
As a freelancer or contractor, it's a question you often get asked by potential clients.
How you answer this question could be costing you money. And I don't just mean because of the amount you state in your answer. Though of course if you're undercharging for your services, you need to sort that out.
What's more likely costing you money is the way you frame your answer.
Do you Charge Per Hour or Per Project?
For most freelancers, the best answer to "how much do you charge?" is:
Let's talk about what you need, and I'll come up with a project proposal.
Yet often freelancers will answer "I charge $50 per hour", or whatever their hourly rate is.
For most freelancers, that's a mistake…
Why Charging Per Hour Is Bad For You and Your Clients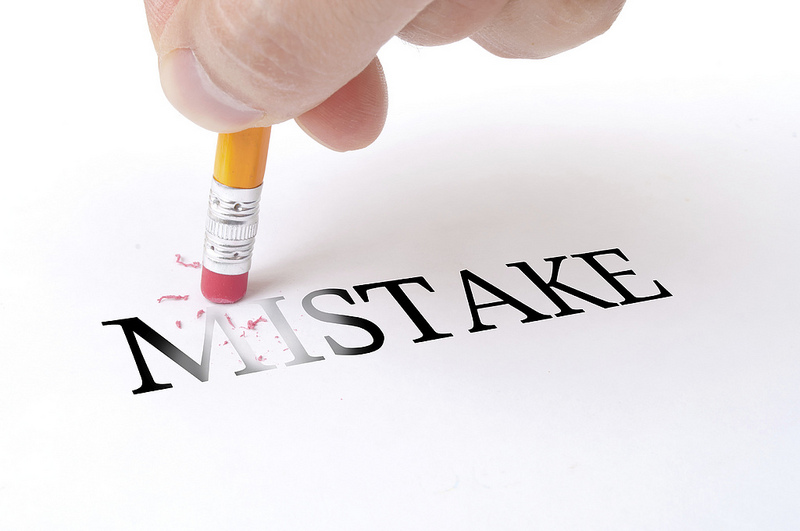 In some cases, charging an hourly rate makes sense. For example, if you provide face-to-face consultancy services, or you've been asked to spend a certain amount of time on-site at a client's office, then billing per hour is the best way to go.
But more often than not, charging an hourly rate is a mistake that's bad for your and your client.
First off, when you quote an hourly rate, your potential client remains in the dark about how much a project will cost. They will likely ask for an estimate of how long the project will take. In effect, you have to give a project quote anyway.
What's more, if you run into problems and the project ends up taking you longer than you estimated, then your client ends up paying more than they thought they would.
On the flipside, if you're great at your job and you complete the project quickly, your client gets a sweet deal, but you lose out financially because of your efficiency.
When you charge per hour, you benefit from wasting time.
You've little incentive to get your work done quickly and efficiently.

When you charge per project, you benefit from being more efficient.
The quicker you work, the higher your hourly rate.
Your clients also benefit from the peace of mind of knowing what the project will cost.
Back when I launched my freelance business, I charged per hour. Within a year, I'd toned up my workflow and was getting work done at almost double the speed of when I started. But my hourly rate was the same, so my clients were effectively getting a buy-one-get-one-free deal. That was good for them, but it limited my earning potential.
More Problems With an Hourly Rate
In addition to the efficiency problem, there are several other issues with charging per hour.
Clients often expect to pay freelancers an hourly rate similar to what they pay employees. That's a problem, because as a freelancer you have to charge a much higher hourly rate compared to what an employee costs. You charge extra to cover insurance, overhead costs, the risk you take in not having a long-term contract, and so on. Some clients recognize this, but many don't.
There's a limit to the amount of billable hours you can rack up in a day. That's because you've got to handle your marketing and admin on top of your work for clients. Realistically, if you plan to be in your office for eight hours a day, you can expect to bill clients for 4-5 hours per day.
Clients have high expectations of what you can get done in a short space of time. You can end up feeling like a workhorse because of the amount of work you're expected to complete in each hour you bill for.
Finally, Charging per hour devalues your expertise.
You've likely heard the story of the factory machine that broke down, grinding the factory to a halt. An engineer was called in to fix it. He spent a few minutes looking at the machine, then hit a couple of valves with his hammer. The machine sputtered back to life.
The next day, the engineer submitted his invoice. The manager in charge of the factory was outraged. A thousand dollars for five minutes work! He called the engineer, and gave him a piece of his mind.
"Okay, I'll adjust the invoice," the engineer said.
When the manager opened the new invoice, it read:
Hitting valve: $10. Knowing where to hit $990.
Much of the work you do as a freelancer or consultant is about the value you offer, not the time you put in.
The Answer: Quote and Bill Per Project
The solution, then, is to quote and bill per project.
Decide your minimum hourly rate. Keep this classified. It's for your information only.
Break the project down into components, and work out how long each component will take you.
Cost each component by multiplying the time it will take by your hourly rate.
If a component requires a particular expertise, then add a premium for that.
Add up the total to give your overall project quote. Optionally, you can give your client a breakdown of the components, and how much each one will cost.
When you're starting as a freelancer, it can be tricky to estimate how long a project will take you. That's where time management software comes in handy. Track how long you spend on projects, and you make sure the quotes you give to future clients will cover your time.
On top of that, tracking your time lets you see your real hourly rate. As you get more efficient at your work, you can watch your hourly rate steadily increase.
Over to You
What do you think? Do you quote and charge per hour or per project? What's your reasoning behind that? Let us know in the comments.
---
comments powered by Disqus